2018 has been a year of fun when it comes to furniture design, from curves and colour, to fringing and velvet. But there's one trend that has stayed its course from late 2017, and that's the ever-popular wire furniture. Now available for hire, our wire collection is aesthetically striking, sturdy and surprisingly comfortable. Suitable for indoor and outdoor spaces, it's the perfect statement piece for any event, from a DIY marquee wedding to a black tie corporate gala. Available in gunmetal grey (exclusively at Neals Event Hire), the range exudes quality and offers a timeless look sure to make an impact.
CHAIRS
Our wire chairs come with black padded cushions to ensure maximum comfort. Pair with our timber dining table and set with foliage, our premium china range, Luigi Bermioli wine glasses and black cotton napkins, to create an elegant and intimate gathering.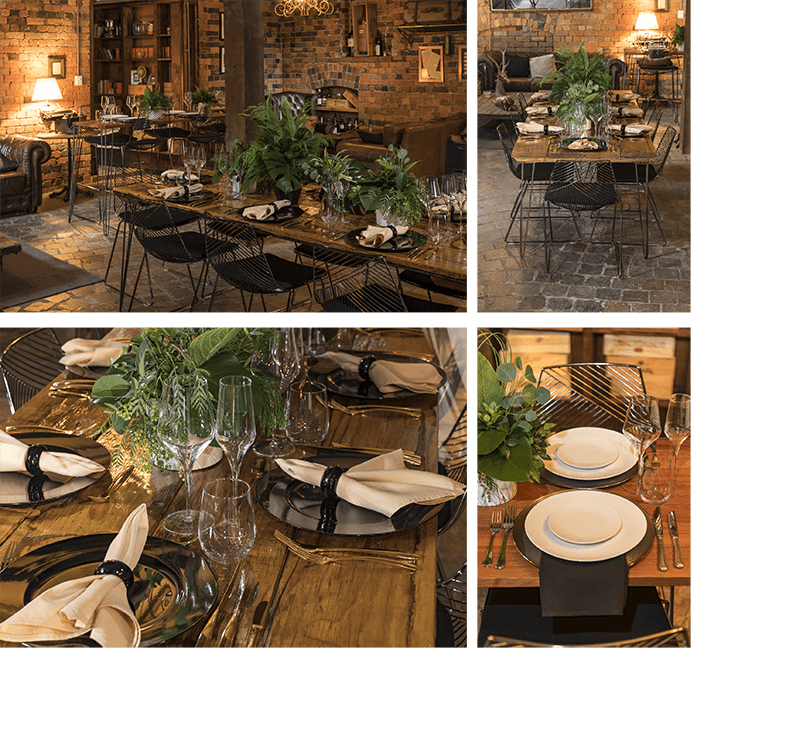 BAR TABLES AND STOOLS
Our bar tables ooze luxury, available in a black or white marble top with matching stools and cushions. Suitable for cocktail functions, champagne gardens or private sections, they add a point of interest through height creating a casual, yet chic dining experience.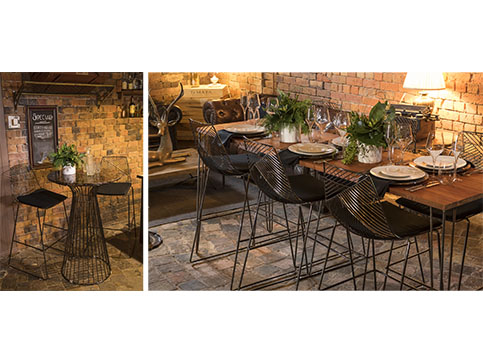 COFFEE TABLES
Our wire coffee tables imbue both style and practicality. Compact in size and available in a black or white marble top, they are a great alternative to the traditional rectangular coffee table. Create a relaxed setting for an after-dinner brandy or cheese platter by adding our matching wire lounge.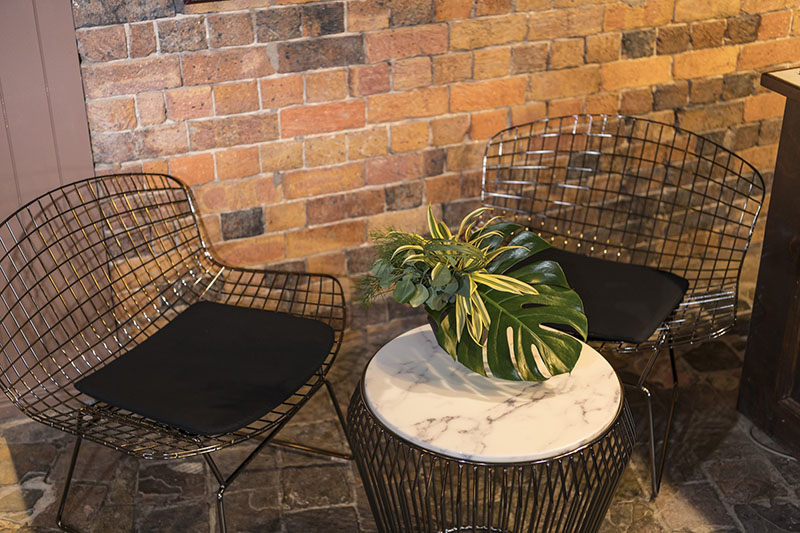 Like what you see? Shop the full range now.