Client: Brisbane Marketing
Event: Regional Flavours Festival
Location: South Bank Parklands
Date: 21 – 22 July 2018 Role: Event Hire
THE EVENT
When it comes to food and wine festivals, very few in Australia top the size, showcase and sophistication of Regional Flavours. The two-day event held at South Bank Parklands, coined as "the Sunshine State on a plate", brings together Queensland's best producers and growers from 13 regions to exhibit their finest fare from cheese, chocolate and wine, to fruit, herbs and pasta! Attracting more than 60,000 appetites, the array of food, beverages, cooking demonstrations, celebrity appearances, entertainment and children's activities make it a hit with the whole family – living up to its reputation as Queensland's premier food and wine event.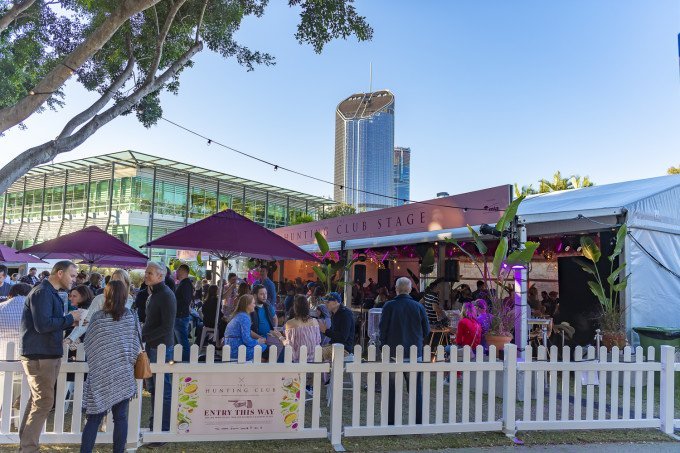 THE BRIEF
The Neals Event Hire team were engaged on a two-year contract to supply all stall and venue marquees, signage (backdrops and gables) and basic furniture for the event. Given the size of the project and the complexities of South Bank as a venue (working in and around the general public), careful planning began five months earlier to allow enough time to bring together all parts of the puzzle. Working closely with Brisbane Marketing, the Neals team developed ideas and new products (never been used before), to make this year's event really stand out, including custom designed and produced 'pub' style signage.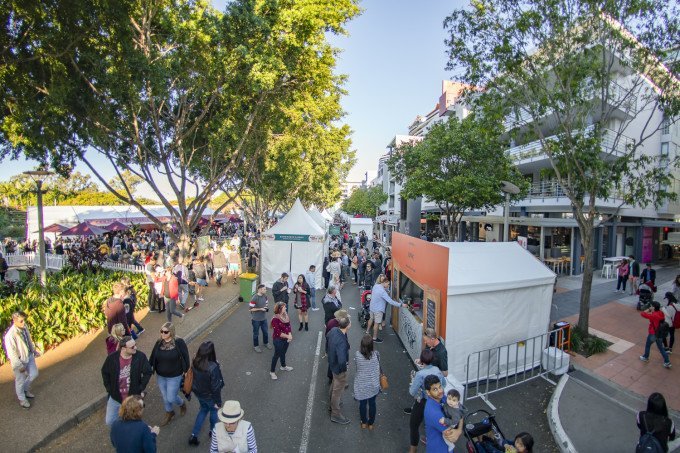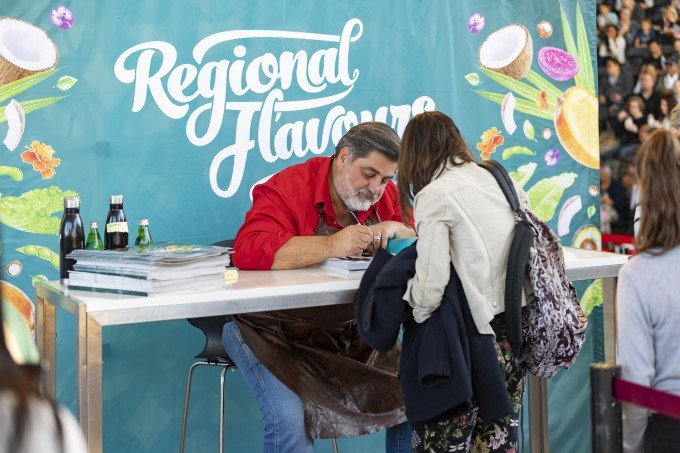 Our High Bar / Tapas Table doubles as an autograph signing post for some of the biggest names in Food in Australia.
THE BUILD
As much of the build had to be completed on the road of Little Stanley Street, care had to be taken to minimise the impact on neighbouring restaurants and businesses. The Neals team knew that to get the job done in time, the build had to be staggered over four days, with multiple crews juggling the needs of businesses, the general public around them, and the infrastructure itself. It was a massive effort by the team, but past experience meant they were able to anticipate most issues in advance and allow enough time to overcome any unforeseen interruptions or hurdles.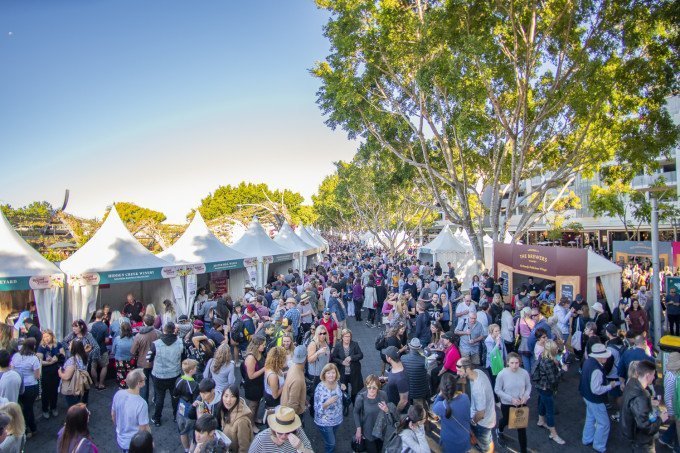 THE WRAP UP
Three Moreton Bay seafood towers, a bottle of Symphony Hill Sauvignon Blanc, and a Matt Preston autograph later, the Neals Event Hire team hang up their tents for another year and reflect on a job well done to deliver the biggest Regional Flavours festival yet.
We love big events and have the product range, team and experience to bring them to life without a hitch. If you're looking for a hire company you can count on, contact us today.