Gazing at these beautiful icy pictures is enough to make you reach for the hot chocolate. You would never believe this event was held at the height of a Brisbane summer! Thanks to the talented team at Neals Event Hire, this 'Winter Wonderland' was created to give guests a traditional white Christmas, even if only for one night!
Drawing on a crisp palette of cool white and metallic silver, individual décor elements including glitzy silver sequined table linen teamed with traditional Christmas baubles and ornate white trees, all set in the glow of twinkling LED Cherry Blossom Trees.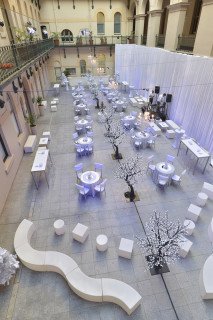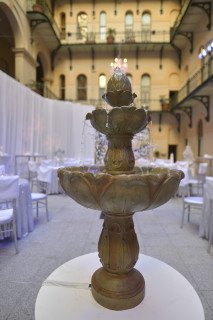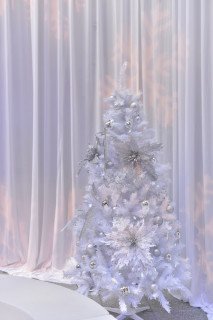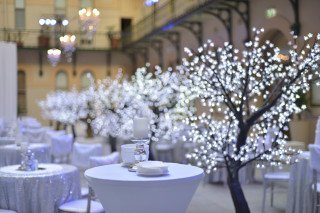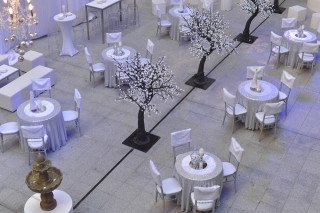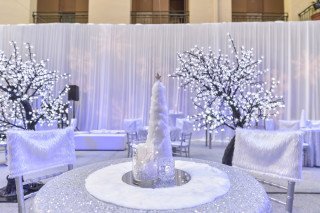 Guests deemed the 'coolest' feature of the theme to be the inclusion of faux white fur – silver tiffany chairs were decked in fur chair caps, and table tops sported slick white fur overlays. Overhead, silver baubles hung like icicles from chandeliers and continued the theme through all aspects of available space.
Get the Look.