Client: Griffith University
Event: Open Day, Griffith Orientation Week
Location: Gold Coast, Nathan and South Bank Campuses
Date: Sunday, 12 August 2018 Role: Marquees and 79 pagodas
THE EVENT
One major event held at three locations on the same day! This was Griffith University's Open Day held at the Gold Coast, Nathan and South Bank campuses. It's Griffith's opportunity to showcase its vast range of offerings to potential students looking for a fruitful learning experience. Open days like this aim to create a fun, informal atmosphere while demonstrating a commitment to academia and high achievement. The event required serious infrastructure at each location to support and house hundreds of information sessions, activities and tours.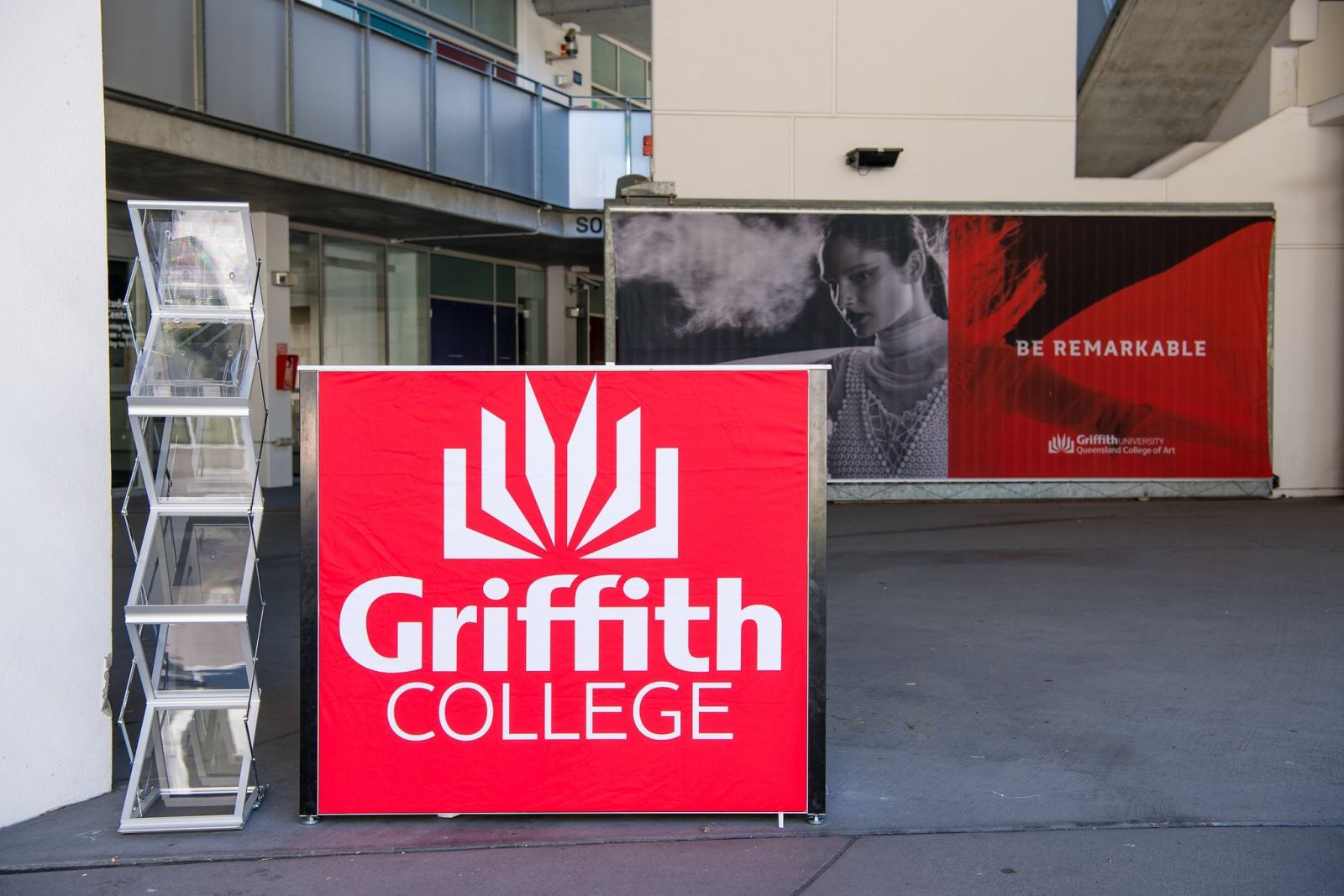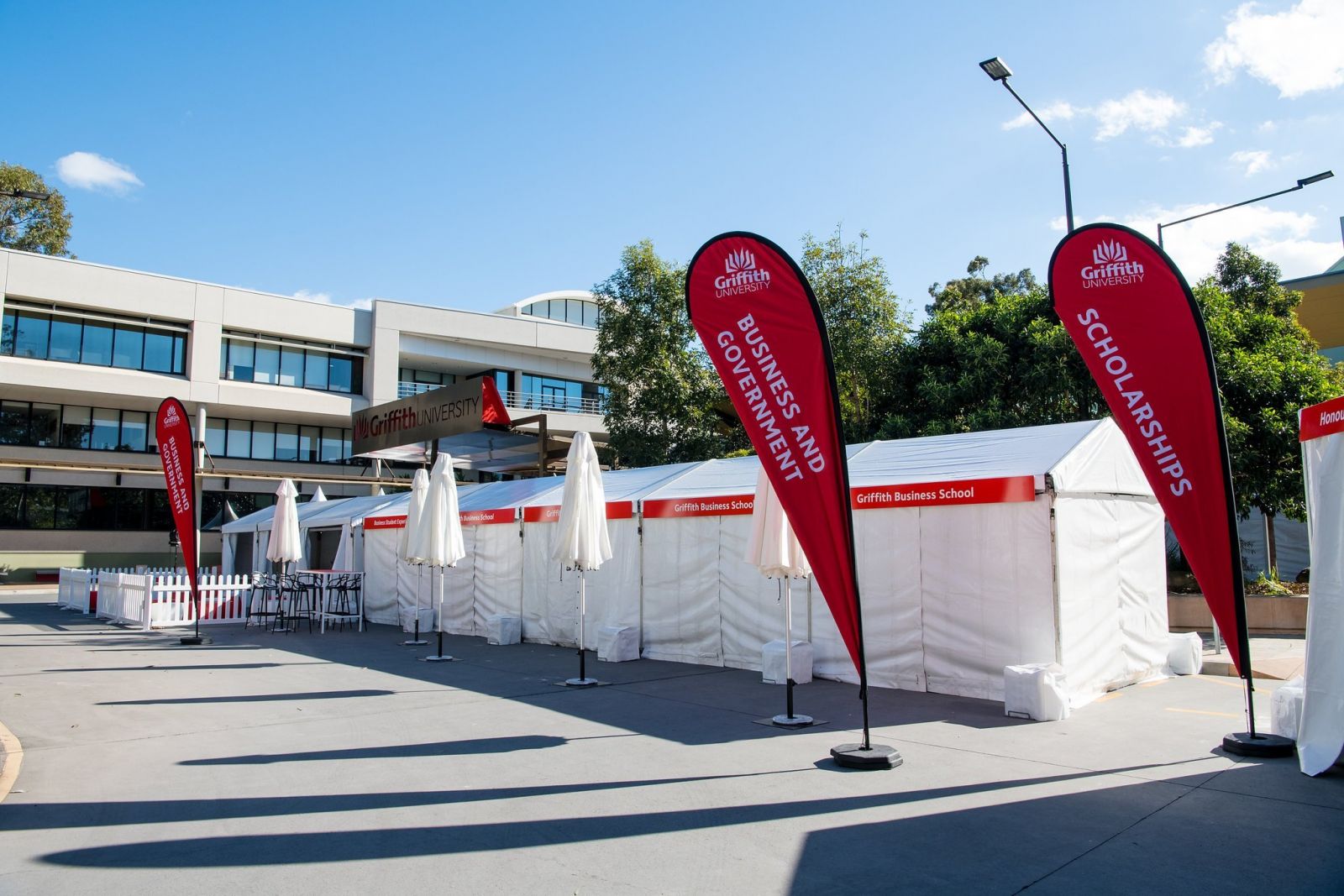 THE BRIEF
This brief was about creating something smarter and sharper than past Open Day events, with a consistency of style and clean finishes that would be the ideal backdrop for displaying the University's offerings. Choosing Neals for infrastructure hire was a no-brainer for collaborators Valiant Hire and Outstanding Displays, because of past successes and our reputation for delivering on difficult briefs with minimum hitches.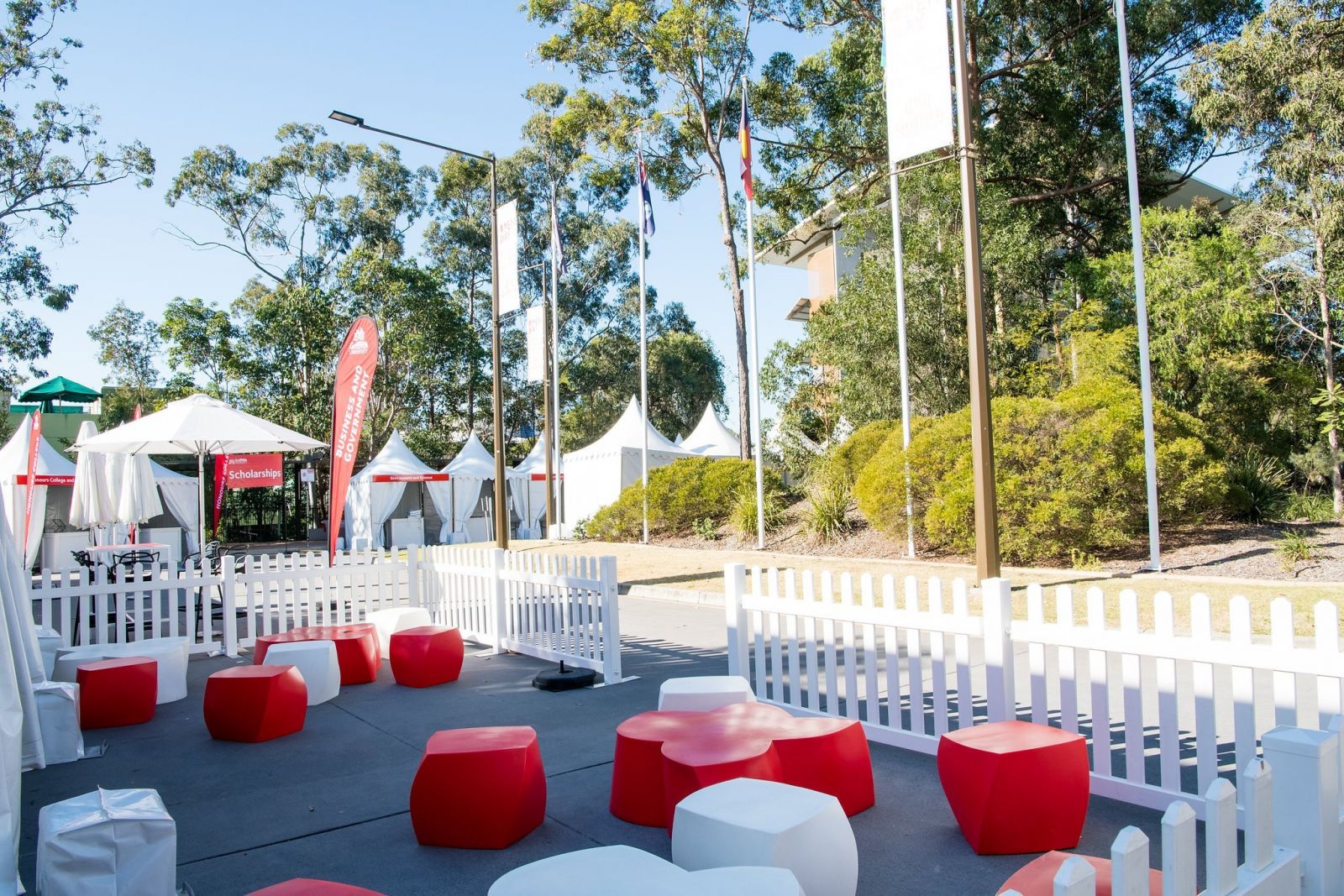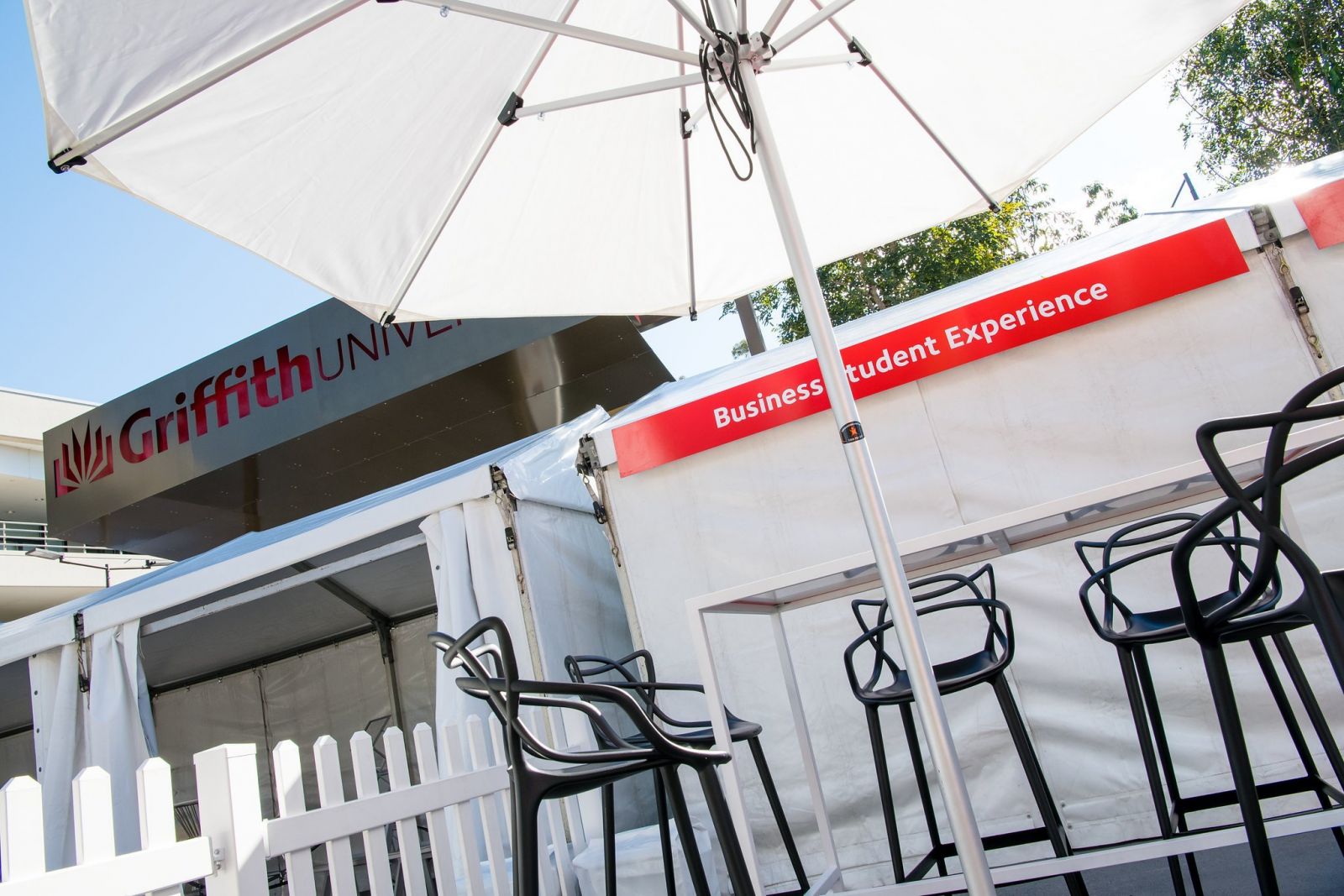 THE PROCESS
What made it come together? Planning, planning, planning, organisation, attention to detail and coordination to ensure multiple design plans, updates and changes were executed through faultless communication. And with thousands of students walking around the campuses both before and after the actual events, there had to be extreme care taken with truck movements, safety, and noise during setup and pull down (in only 1-2 days at each venue!).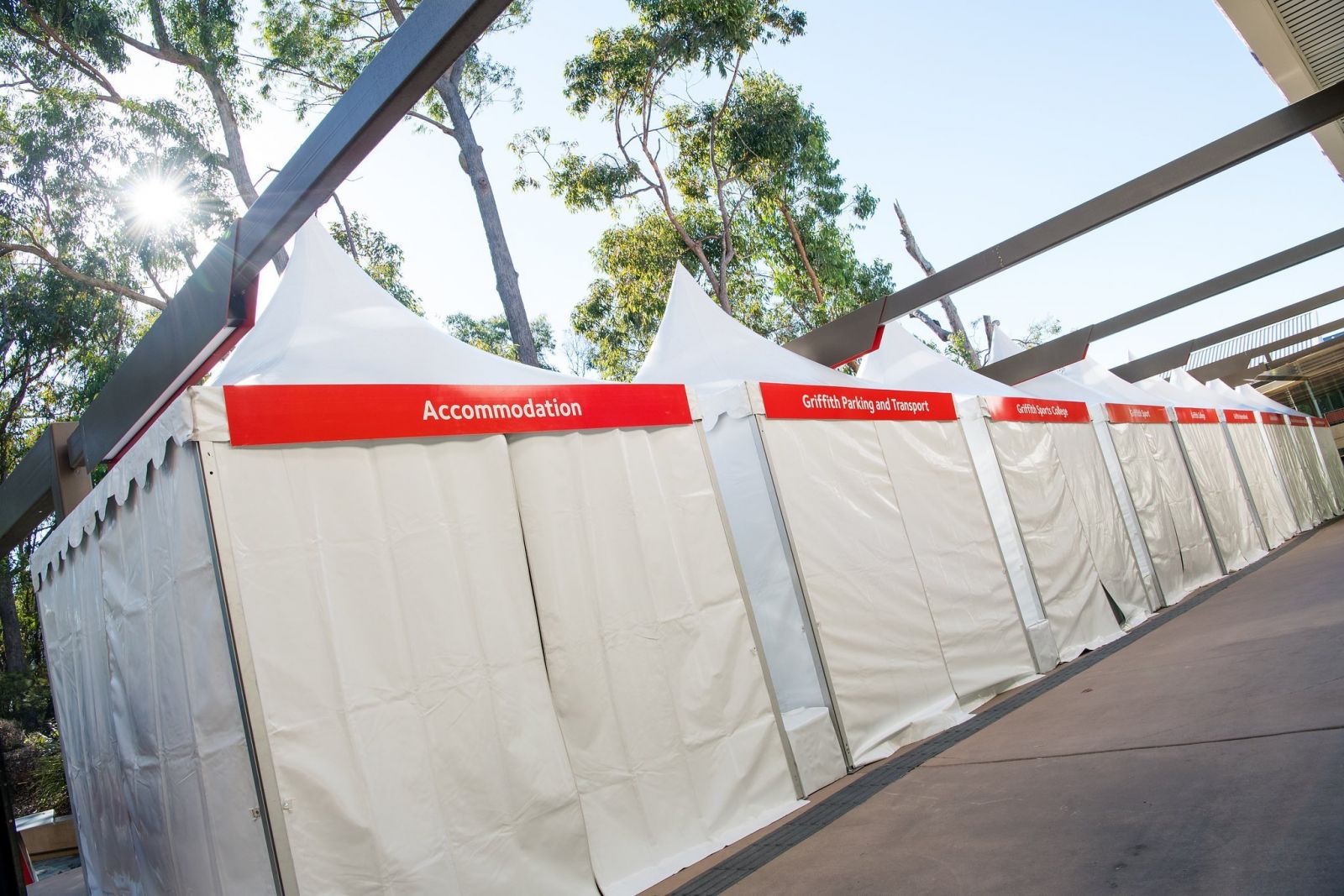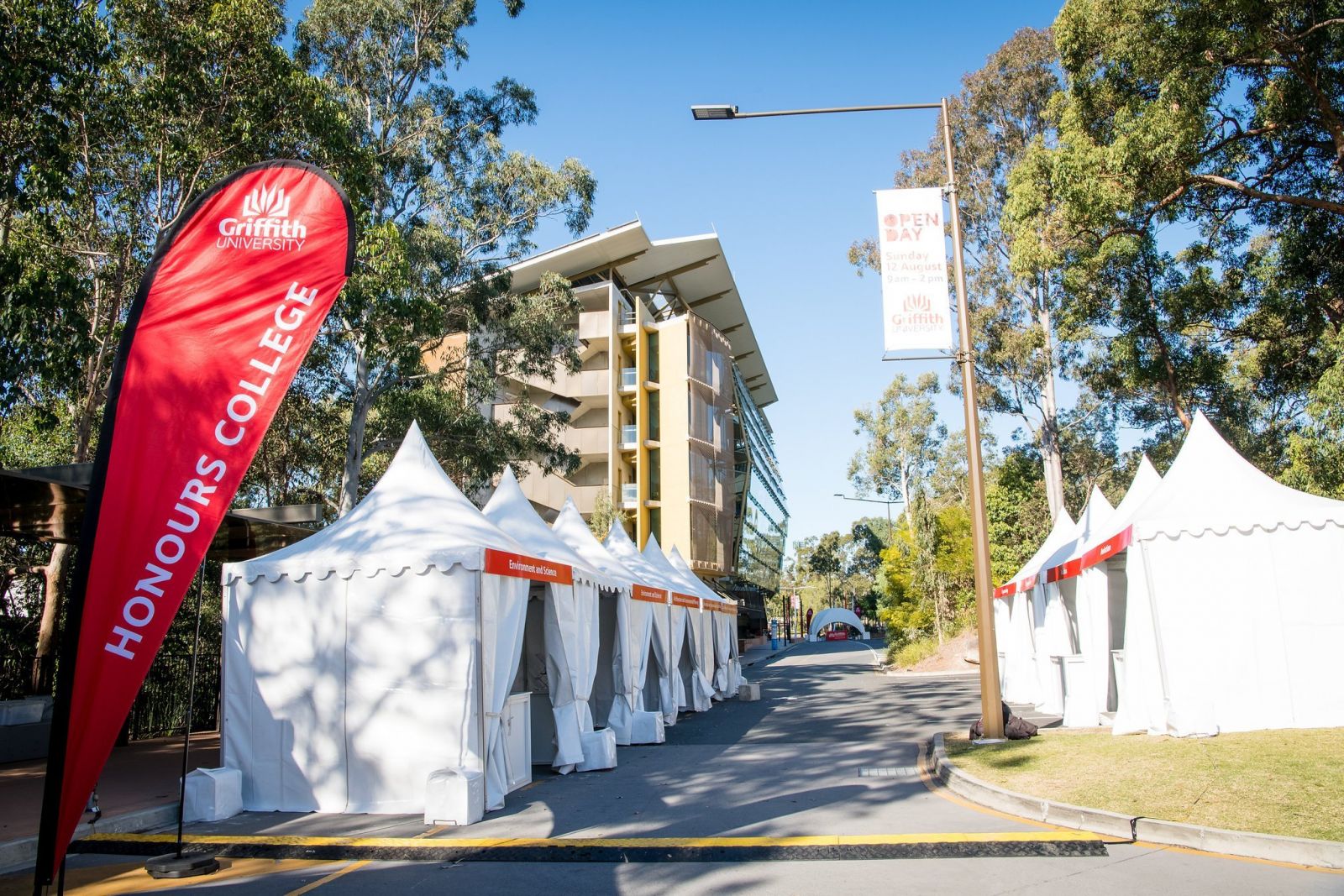 THE RESULT
Griffith Open Day done and dusted for another year – the Neals Event Hire team scoring a high distinction for their efforts…
"A HUGE thank you to everyone for helping us pull together a fantastic Open Day. I personally couldn't be happier with how the campus looked and how easily it all came together! There wasn't an issue too big or small, and everyone jumped at our (sometimes dumb) requests instantly, with no complaints! We have had great feedback from executives and each school group." – Office of Marketing and Communications, Griffith University
Planning an event and looking to hire a marquee, furniture or anything else for that matter (even the kitchen sink)? We've got you covered. Contact us today.