A Night of Celebration
The Melbourne Cup may be the 'race that stops a nation', but Brisbanites traditionally grind to a halt for the final Saturday night in September, as the Brisbane Festival closes in spectacular fashion with SUNSUPER RIVERFIRE!
As locals came from far and wide to jostle for a peak viewing locations on the banks of the Brisbane River in the early hours of Saturday 24th September, the Neals Event Hire team added the finishing touches on a custom build for some very important revelers – our clients! Teaming with our good friends at Wine n Dine'm and Select AV, our staff embraced the opportunity to step out from behind the scenes with gusto, adopting hosting duties for our very important guests!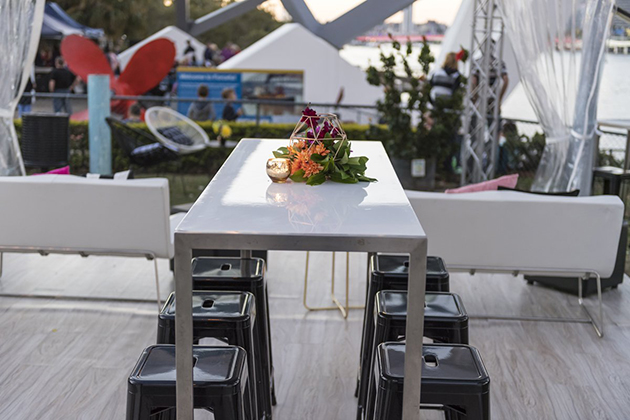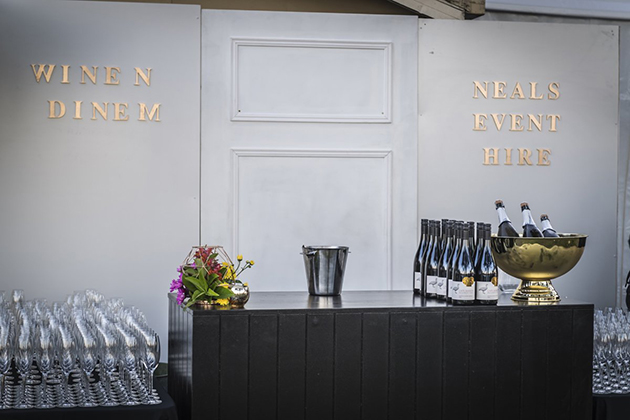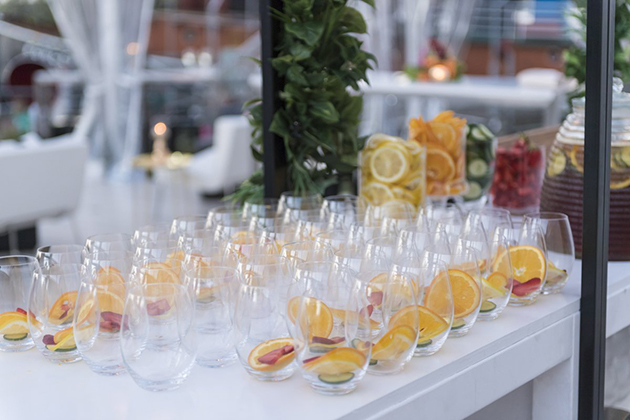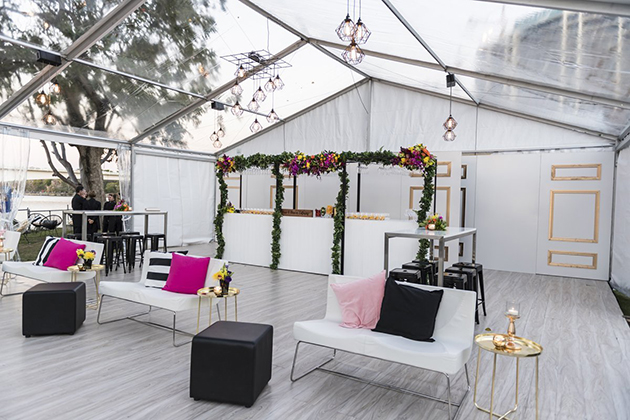 Relishing the opportunity to truly showcase our skills and scope, we installed a fresh new 10m Losberger Structure, with crisp clear roof to allow for maximum fireworks viewing! Teamed with brand new Bleached Oak flooring and slick white walls with gold trim, the fair slate provided the perfect canvas for decor in shades of fuscia, lilac and metallic gold. Stark white metro lounges topped with rosy pink cushions and moody black bench seats offered ample seating indoors, while a mix of black and white Acapulco chairs with coloured trimmings provided the best seats in the house at the rivers edge.
A talking point was undoubtedly the brand new bar surrounds with customised glass racks. Decked in masses of greenery and spring blooms, the frames – while functional – finished the posh setting perfectly!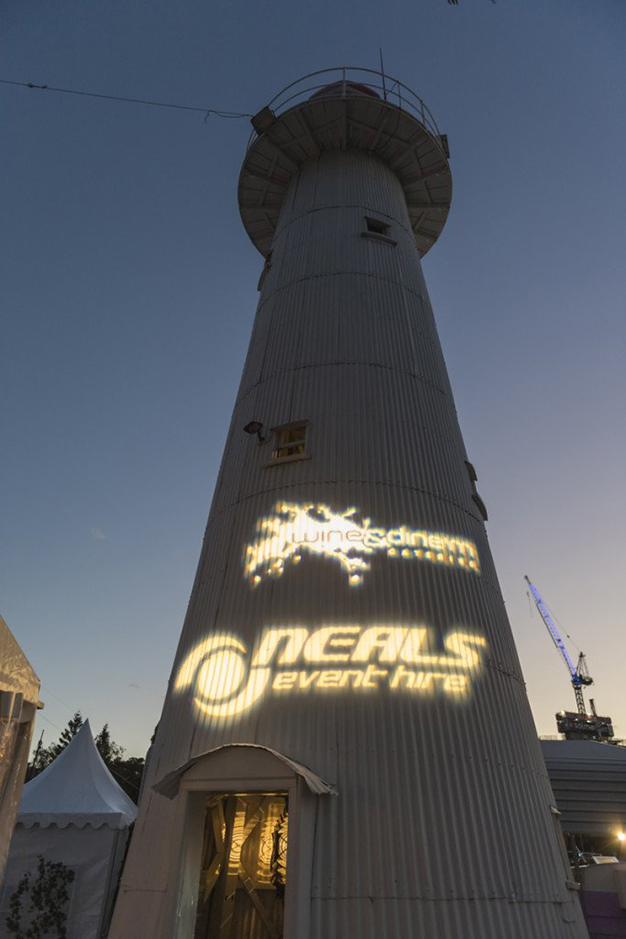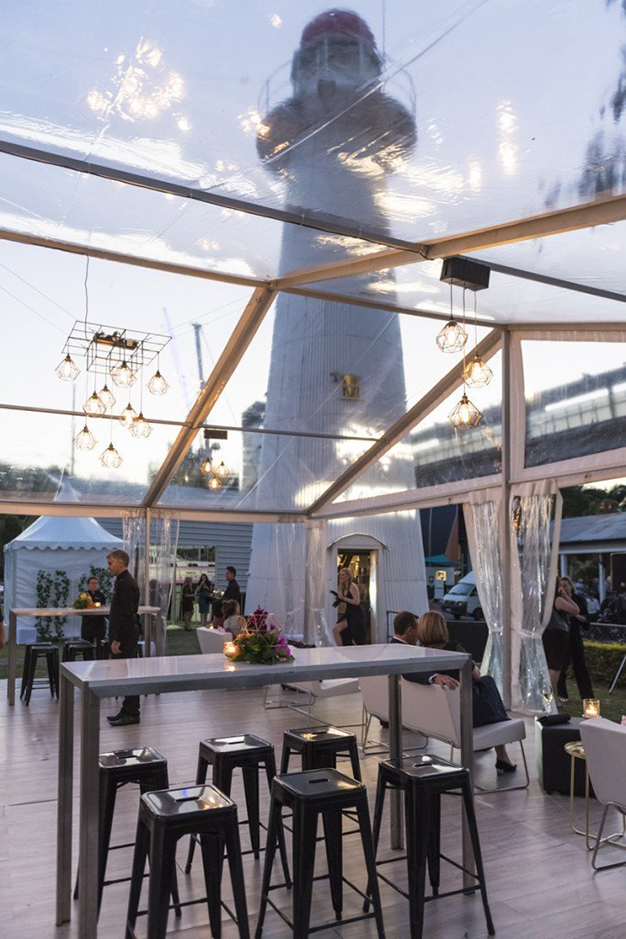 Known for pulling out all the stops, the Wine n Dine m team created a menu that was beyond fitting for the occasion, with hungry guests devouring endless canapes and hearty bowl dishes, washed down with a spring Pimms cocktail created especially for the event. Many thanks to the tireless teams at Wine n Dine Em, and Select AV for joining forces with us to create a night to remember. We have a feeling this is sure to become a must on our annual calendar!